facial balancing & beauty
As we age, the face changes - making a healthy happy person look sad angry, ill or tired. We offer rejuvenation planning for all ages to help prevent and slow down skin aging. Our goal is to restore natural contours - so you look like yourself - just refreshed & happier.
We are best known for non surgical face lifts & medical facials with award winning technology.
SIGNATURE INSTANT FACE LIFTS
We work to your schedule: We can create a slow and steady result with subtle rejuvenation; and also cater to international patients who travel to us for their annual touch ups & instant lifts.

We cater to your lifestyle & personality: We have patients from all walks of life - whether you need to look glamorous on camera, or collected in a boardroom; low fuss elegance as a busy parent or athletic & sculpted in an arena.

Flexibility for budgets, event deadlines: We offer a wide range of treatments to suit all ages, needs and specifications.

No pressure to commit to a treatment plan: Dr Yadav and team follow a strict work ethic - being patient and honest, taking the time to educate patients and answer questions & help them make informed choices.
JUVERNE SIGNATURE TREATMENTS
We are best known for our single session combination face and neck lifts with natural, long lasting results with zero downtime.
FUSS FREE MAINTENANCE PLANS
We offer advanced medical facials and series of gentle rejuvenation treatments. Regular upkeep & top ups can help you look well groomed and youthful through the year.
BESPOKE COMBINATION SCULPTING
ULTRAFORMER is a quick single session annual face lift which is stronger, faster, better and more cost effective than other ultrasound technology counterparts. JUVERNE is the first and only clinic in New Delhi this treatment. We are also the first clinic to offer collagen boosting ENDYMED facials & the award winning INTENSIF microneedlingRF.
We offer an upgraded version of the advanced MD CODES / NINE POINT LIQUID LIFT using FILLERS and BOTOX at Juverne, which, with well placed and subtle changes, can make faces more balanced, attractive & well rested but not 'done'.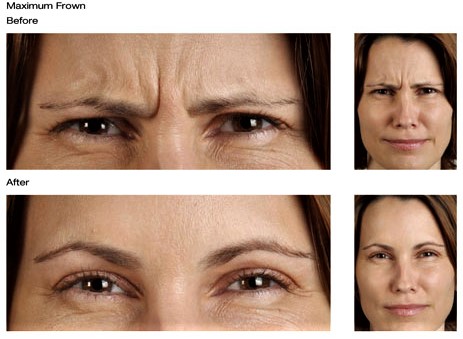 FOREHEAD, FROWN AND TEMPLES
BOTOX INJECTIONS are quick, safe and effective for 4-6 months. We offer a Baby Botox technique for natural and soft results with minimal pain.
HAIRLINE reshaping and removal of unwanted hair & uni-brow with painless laser.
PLATELET RICH PLASMA AND HA SKIN BOOSTER injections help improve the quality and thickness of skin and reduce signs of aging.
BROW LIFTS FOR BETTER ARCH AND SAGGING EYELIDS
CHEMICAL BROW LIFT using a tiny dose of Botox to relax specific muscle lasts 4-6 months. A dose of filler to augment the orbital bone lifts sagging upper lids and lasts for about 1 year.
These can be combined with a PHYSICAL BROW LIFT using ULTRAFORMER which lifts saggy skin. Thread lifts can help further.
THICKENING OF BROWS using platelet rich plasma injections is a natural and effective way to improve hair density - without the risks of micro-blading tattoos.

DARK CIRCLES can be caused by darkening of skin (fixed with peels and mesotherapy), sluggish blood flow (improved by medical facials and products) or due to fat loss or due to bony hollows under the eyes (treatment with dermal fillers in the tear trough gives a fresh look & natural results that last over a year).
EYE BAGS can form due to sagging of fat & skin (fixed by ULTRAFORMER, ENDYMED and CHEEK FILLER) and due to water retention / incorrectly done tear trough filler (can be dissolved using Hyaluronidase and then correctly performed).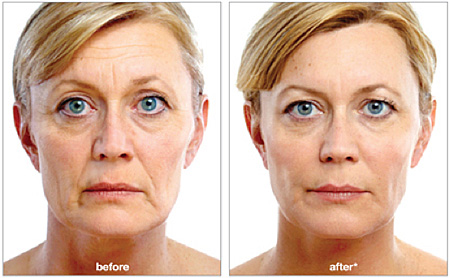 CHEEK VOLUME RESTORATION and HIGH SUPERMODEL CHEEKBONES
As we age the facial fat sinks and ligaments weaken, causing deep lines around the nose and moth and the formation of jowls. Weight loss, athletic activity and stress can also cause flattening of cheeks. VOLUMA & VOLIFT by Juvederm are excellent products to restore cheek contour, which last 1-3 years on average.
ULTRAFORMER & ENDYMED can further help lift the cheek and FILLER injections can be used to soften wrinkles, reduce shadows and rejuvenate the whole face.
SKINBOOSTER injections & MESOTHERAPY can substitute expert 'contouring make up' by highlighting specific areas & creating shadows & curves in others.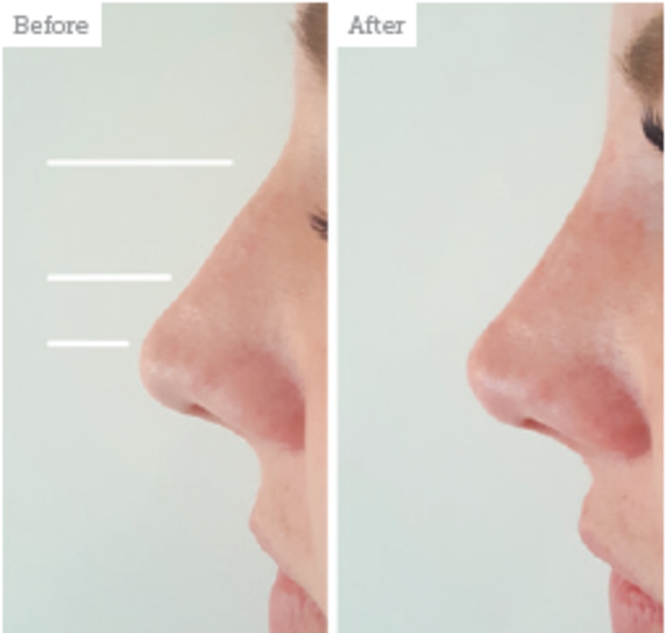 NON SURGICAL NOSE JOB or INJECTION RHINOPLASTY is the correction of tip drooping, humps or flat/wide noses for cosmetic reasons, using filler & threads.
NASOLABIAL FOLDS (nose to mouth lines) and MENTOLABIAL FOLDS (mouth to chin lines) create a tired sad appearance. Lifting the skin with a combination of collagen boosting ENDYMED / ULTRAFORMER & FILLER softens/erases the lines. FILLER & BOTOX in the ala can help create the illusion of a slimmer nose.
EARLOBE REJUVENATION is done with a combination of FILLER, laser brightening and ENDYMED radio frequency to improve skin quality and texture, in aged sun damaged ears. FILLERS are used to repair torn / sagging earlobes.
UNWANTED HAIR can be easily removed with our USFDA approved award winning painless laser. 6 to 10 sessions are usually recommended.
Aging, smoking and sun damage make lips thinner, wrinkled and darker, with lengthening of the philtrum and flattening of the Cupid's bow - these can be treated with FILLERS, BOTOX, PRP & micro-needling or laser rejuvenation. Unwanted hair is easily treated with LASER & pigmentation with PEELS & facials. NASOLABIAL FOLDS (nose to mouth lines) and MENTOLABIAL FOLDS (mouth to chin lines) create a tired sad appearance. Lifting the skin with a combination of collagen boosting ENDYMED / ULTRAFORMER & FILLER softens/erases the lines. FILLER & BOTOX in the ala can help create the illusion of a slimmer nose.
UPPER LIP thinness, asymmetry and vertical lines (aka smoker's lines) can be corrected with small doses of FILLERS. A small dose of BOTOX can also be used for a LIP FLIP to open up the lip, without filler.
THE LOWER LIP can be lifted or augmented with individualized treatments with a variety of fillers for better symmetry or pinkness in men/women or creating a pout for young women.
We use a custom approach with combination treatments for beautiful smile make overs & treatment of gummy / uneven unbalanced smiles.
SLIMMING AND V SHAPED FACE
BOTOX can help slim down a square jaw and relieve the pain of teeth grinding (aka bruxism). It works by temporarily relaxing the large jaw muscles on each side, for 6 to 12 months. The MASSETER muscles are responsible for chewing and can become bulky in some people due to teeth grinding / stress related tooth gnashing / excess gum chewing / genetics, causing spasm, pain & jaw widening.
SUBTLE CHEEK & CHIN AUGMENTATION can help transform a round face or square face to an elongated chiseled face, if desired.
CHIN AND JAWLINE RESHAPING
The use of FILLERS and MESOBOTOX (NEFERTITI LIFT technique) helps to augment the chin and jawline, while reducing lines around the mouth and chin - to create a balanced, youthful appearance. A weak chin in men and women, makes the face look rounder and saggy. VOLUMA is an excellent filler which may last up to 3 years in this area, with good results.
ULTRAFORMER and ENDYMED are useful for lifting saggy skin by building collagen - while FILLERS & SKIN BOOSTERS are used for supporting the skin and draping it better on the bone for an impressive, strong look.
Rounded facial contours, poorly defined jawline & excessive fat cause a blunting of facial features. Shaping treatments create an impression of weight loss.
We have the most powerful FAT FREEZING technology at Juverne, which can chisel a bulky submental area in 1-3 sessions painlessly and permanently.
We also offer KYBELLA / BELKYRA analogue deoxycholic acid fat dissolving injections that chisel the chin and jawline with permanent results in 1-3 sessions.
We further use ENDYMED skin tightening, ULTRAFORMER lift and THREAD lifts to create a slimmer silhouette, along with BOTOX NEFERTITI LIFT for improving crepiness & draping skin better over a tighter jawline.

'TECH NECK': BANDS & LINES DUE TO SMARTPHONE USE
BOTOX for the PLATSYMA muscle helps relax unsightly bands that appear as a person talks. For treating the looseness of skin use the MESOBOTOX technique combined with PRP and MICRONEEDLING RF along with the ULTRAFORMER.
ENDYMED facials are a good way to painlessly 'iron' thin wrinkly skin and build collagen. 6 to 8 fortnightly treatments are best for results that last 1-2 years.
SLIMMING: Sculpting of the area by skin tightening treatments, fat dissolving injections and fat freezing, can improve the gonial angle and submental contour to create a chiseled masculine jawl or tapering female oval face.

'TURKEY NECK': SAGGING AND WRINKLED SKIN DUE TO AGE
Loss of the fat pads from the neck with thinning of skin, and recession of the chin and jawline bones leads to the impression of a loose hanging neck , similar to the neck of a turkey. ENDYMED 3 DEEP is a safe and effective painless way to improve skin quality and tighten the neck. Addition of SKINBOOSTERS & PRP helps speed up the process and rejuvenate the whole region.